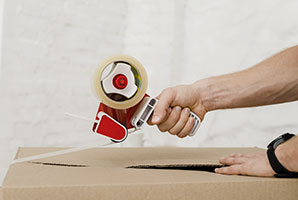 Shipments
As our customer you do not have to waste precious time waiting for a courier at home or your office or at a Less Mess store.
We have the perfect solution.    You can request for us to receive your parcel or pallet at Less Mess on your behalf.  We will notify you when it arrives, keep in a safe place and you can then collect at a time which suits you.  We can also look after packages prepared by you for a courier to collect.
This service is often used by mail order companies, sales representatives and people who lead an active lifestyle and spend a lot of time on the road.
Please ask our friendly staff for details: contact
Reserve a room online
Highly secure, modern and clean units – Less Mess Storage aims to provide
the best self storage experience.
Find the best rates and reserve online now.