Every year, plenty of people wonder what they should bring with them on a holiday. We need to remember that even though we, as adults, can easily identify our needs, our kids may often find it difficult. It means that our task is planning not only the whole trip, but also what we put in our children's luggage. If you want to find out what to pack on a trip with a toddler, as well as with an older child, in order to feel comfortable in every situation, read on.
What is a holiday with children like?
Holidays with children have to be thought out and organised. It is not a little outing as a couple or in a group of friends, which usually gives us more flexibility. Children have to be constantly monitored by adults, as they can't take care of their own safety. When choosing our perfect holiday destination, let's make sure that our little ones will be welcome there. Some hotels or resorts do not have the right facilities to provide appropriate kinds of entertainment for children. We should look for places that offer activities with an animator or at least have a swimming pool and a playground. Once we have found our perfect location, it is time to think what we should put in our luggage. So, what should we bring on a holiday with a toddler and with an older child?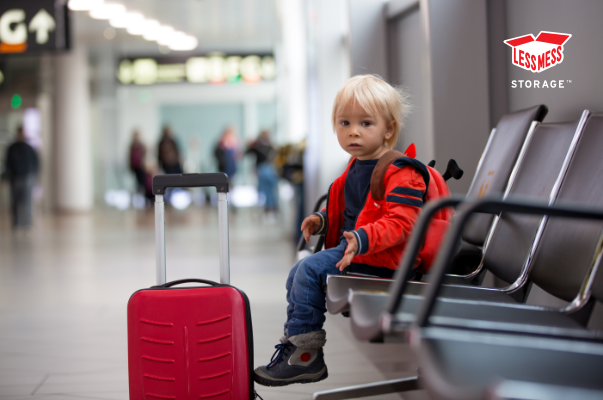 What to bring on a holiday with a child in the mountains and at the seaside?
Mountains can be beautiful not only in the winter, but also in the summer. This is the place where we spend time actively, enjoy fresh air and nice hiking spots. Holidays with children in the mountains require some special preparation. First of all, let's make sure to pick out the right footwear and coats or jackets. Mountain weather tends to be changeable, while the soil is often uneven and full of pebbles and stones. Buying good-quality sport shoes and outwear is a way of making sure that our child is safe.
Holidays with children at the seaside, on the other hand, tend to be more relaxing. We lie or go for walks on the beach. There is no doubt that our children will try to make mud pies, therefore, we should definitely buy a set of toys with a sand bucket, a beach shovel, rakes and moulds.  Also, let's not forget about swimsuits so that our children can go for a swim. Kites, balls and other object that can be used for games and activities will also come in handy.
What should we pack going on a holiday with a child? – checklist
What should we pack going to the seaside with a child? Regardless of our destination, the checklist is never short. Basic necessities will usually remain the same. In most cases we only add some extra elements. However, there are certain objects that we cannot forget about and it is a good idea to always have them ready before we move on to anything else:
all the necessary documents (e.g., passports, IDs etc.);
first aid kit with band-aids and painkillers but also all kinds of medicines that any of the family members need to take regularly;
electronics (such as a camera or phones together with the right chargers);
extra footwear;
raincoats;
toiletries (e.g., nappies or wet wipes);
toothbrushes;
a change of underwear.
Let's bear in mind that we can buy most of the things at our destination if they are available. If we forget to pack a bottle of shampoo, body lotion or soap, buying it in a local cosmetic shop will not cost us a fortune. Sometimes it might even be necessary – if our suitcase is not too big and we want to save some space.
Holidays with a child – what do we need to remember about?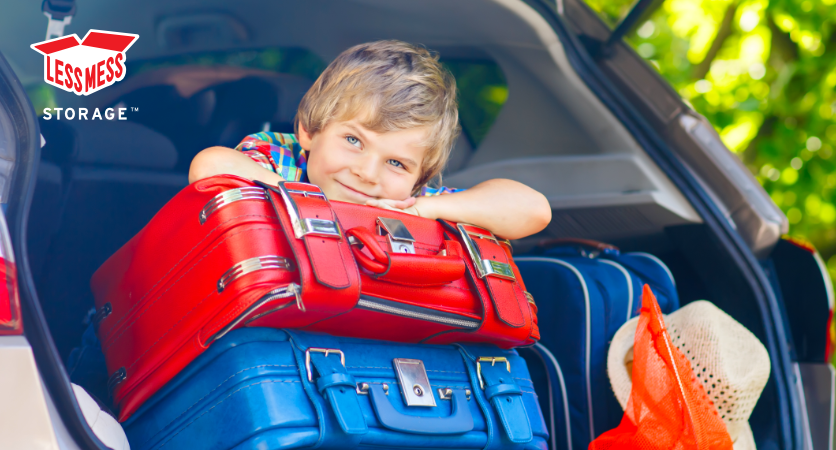 Let's take a holiday with a toddler as an example. What should we bring with us to make sure our child is happy? This means we are leaving with a child who is not even a few years old, but with a baby that needs a lot of attention. Our bag should contain, among other things, a change of clothes, nappies and different accessories useful when changing the nappies or feeding our baby. We will also need at least one stroller. Let's bear in mind that not all kinds of strollers can handle different conditions, e.g., a sandy beach or a cobbled street. Then what should we bring on a holiday with a one-year-old or an older child? If our little one can't speak yet, we should pay close attention to their everyday needs. An older child will usually be able to communicate what they need at a given time.
What should we do with our valuables while we are on holidays so that we don't have to worry about their safety? Choose Less Mess Storage
Are you planning a holiday at the seaside with your children and are wondering what to do with your valuables while you are away? Or have you decided to give your house keys to someone and asked them to water your plants, walk your dog, feed your fish, turtle or hamster or any other pet you might have? As much as leaving your house keys with a person that you know and trust should not be a reason to worry, leaving them with a person that you don't know very well, like a neighbour, might feel a bit less reassuring. Regardless of whether you leave your house unattended or leave your keys with a person that you don't fully trust, the perfect solution is to transfer your valuables to a safe, well-secured place.
In this case, a great solution is renting self storage units offered by Less Mess Storage. These modern storage spaces can be rented for a period as short as a week, which is a great solution if you are going on a short trip. Thanks to a flexible contract, you do not need to pay for an excessively long period. Each self storage unit is locked separately, the building is secured with modern security systems and we offer optimum storage conditions inside your unit. Pick the unit size (the available storage spaces start at 0.5 m²) and the rental period appropriate for your needs and do not worry about your things when you are away.